PRE/POST SURGERY
Surgery can be an excellent option when conservative treatment has plateaued or become ineffective. Physiotherapy is not only crucial to optimizing recovery after surgery, but research now shows that physiotherapy before surgery improves overall outcomes!
Below cited are a few Conditions:
FRACTURES AND DISLOCATIONS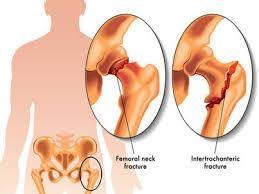 e.g. Hip Fractures generally result from falls, resulting in hip pain, inability to ambulate, and general weakness of the joint due to osteoporosis most seen in elderly Post-operatively it is important to participate in adjuvant treatments. Physiotherapy is known to improve function and quality of life
HIP / KNEE REPLACEMENT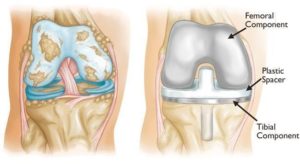 This is a common procedure to replace the damaged joint with an artificial one. Compliance to your physiotherapy program is essential to achieve maximal recovery and function.
Post-operative physiotherapy rehabilitation protocol will focus on quick restoration of the patient's muscle function and strength.
ARTHROSCOPY
This is a minimally invasive surgical procedure to diagnose and repair problems within and around a joint. Following repair, a well-constructed physiotherapy rehabilitation program is usually prescribed to continue the recovery process.
e.g. ACL Reconstruction, Meniscal Injuries