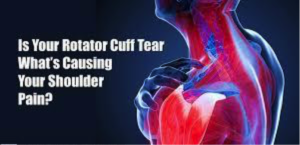 A painful shoulder can be a result of a variety of causes including problems with the cartilage, muscle, tendon, ligament, nerve.
ROTATOR CUFF INJURIES
The rotator cuff is the group of muscles and tendons that surround the shoulder joint allowing it to be both stable and mobile.
Trauma or repetitive wear and tear can cause inflammation to these structures and even a partial or complete tear. Physiotherapists routinely treat rotator cuff injuries e.g. most seen is Supraspinatus muscle tear.
FROZEN SHOULDER/(PA) PERIARTHRITIC SHOULDER
Frozen shoulder is thought to be caused by a general inflammatory process that affects the entire ball and socket joint, ligaments, and tendons.
Most people with frozen shoulder go through stages of recovery, with the shoulder initially being very painful with movements, then becoming very stiff, and finally loosening up again.
SUBLUXATION/ DISLOCATION SHOULDER
A dislocated shoulder occurs when a traumatic force causes the shoulder ball to slip out of the socket. This can happen from a sports injury, or a fall.
Usually, the pain is located over the top or outside tip of the shoulder. Most people need to wear a sling or brace for 2-4 weeks following a shoulder separation.