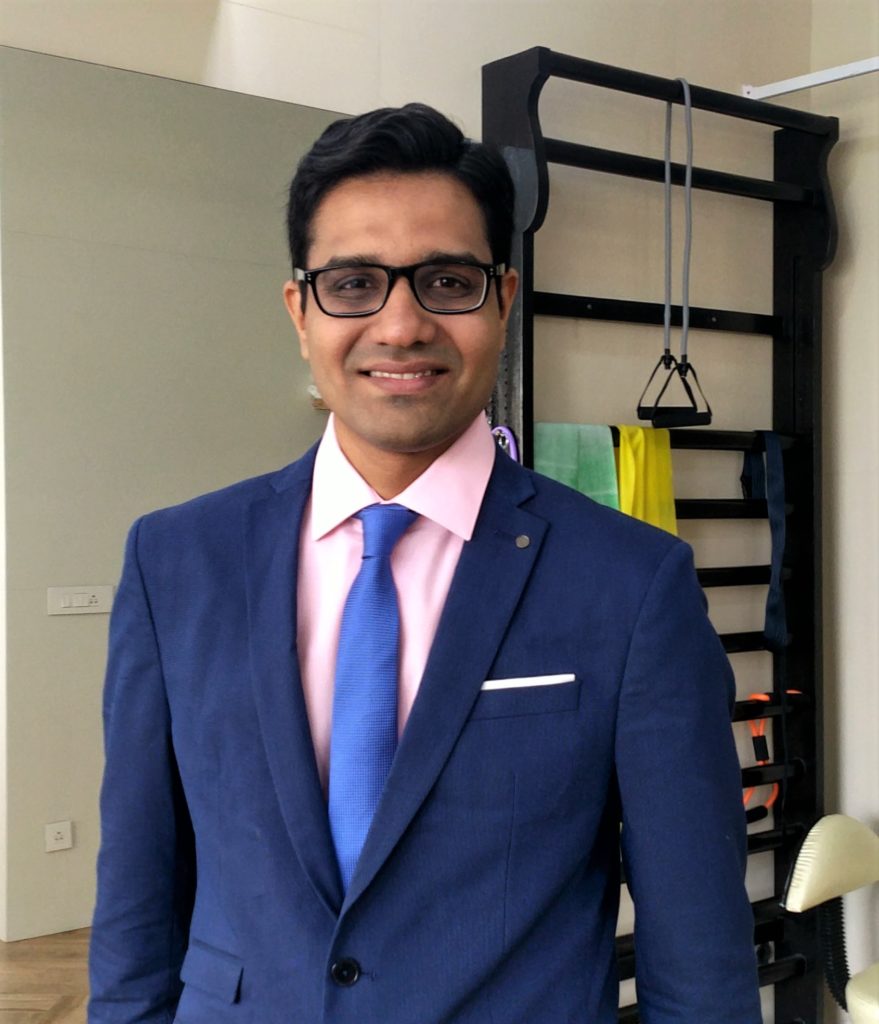 (M.B.B.S., M.D. MEDICINE, D.M. ENDOCRINOLOGY)
320, Panchshil Plaza, Nr. Dharam Palace, Hughes Road, Mumbai 400007 
hormonencore.clinic@gmail.com
Dr. Jugal has had an illustrious academic career right from his childhood. He went on to do his M.B.B.S. from Terna Medical college, Mumbai. He later pursued master's in General Medicine from Topiwala National college and Nair Hospital, Mumbai in the year 2010-2013. He then went on to complete his Super speciality studies in Endocrinology from Seth G.S. Medical College and K.E.M. Hospital in the year 2017. He further acquired a Specialty Certificate Education in Endocrinology from Royal College of Physicians (U.K.) in 2017.
Currently Dr. Jugal has been teaching as an Assistant Professor in the Department of Endocrinology at Topiwala National college and Nair Hospital, Mumbai.
He enjoys teaching and research work. His clinical interest includes treating patients with Adult Endocrine Disorders such as Diabetes, Thyroid, P.C.O.D, Obesity, Pituitary, Adrenal Disorders and Paediatric Disorders of Growth, Puberty and type 1 diabetes. He has published number of research papers in national and international journals. He has received the prestigious A.V. Gandhi award for his thesis in 2017.He is a part of a number National and International Clinical Trials.
He believes that the patient-physician relationship is based on trust and mutual understanding which begins with listening and communicating with your patients, investing time to understand the patient's illness, and treating them long term.
What makes Dr. Jugal unique in this field of medicine is that he is highly empathetic and develops a personalized approach towards patient care.
He believes in the saying "The good physician treats the disease; the great physician treats the patient who has the disease"
He has developed a unique approach to patient care by utilizing the power of information and communication technologies to support patients with the best available information, busting common myths and courteously answering all their doubts.
Dr. Jugal will not only provide you the with best treatment possible but if needed, also coordinate your medical care with other excellent specialists throughout the city.
He has been particularly interested in Genetic Research in the field of Endocrinology and thus treating patients in utilizing the latest, most effective medical treatments, combined with old fashioned approach to one to one relation with the patient.
Distinctions in Biochemistry, Pharmacology and Ophthalmology in MBBS

Has won the E.S.I. A.V. Gandhi Award 2018 for the Best Clinical Thesis Topic.

 Has won the E.S.I. A.V. Gandhi Award 2018(2nd Rank) for the Research Paper.

2nd Runner Up at the Zonal round of TYSA (Torrent Young Scholar Award), 2016
A study of glycemic variability in patients with type 2 diabetes mellitus with obstructive sleep apnea syndrome using a continuous glucose monitoring system:

Clinical Diabetes and Endocrinology Journal,2020


Current Status of Diagnosis and Management of Functioning Pituitary Tumors

: Neurology India journal,2020

 "Ruptured pseudoaneurysm of splenic artery presenting as pleural effusion":

Bombay Hospital Journal

 Congenital Methaemoglobinaemia: A Rare Cause of Cyanosis in an Adult Patient.

Journal of the Association of Physicians of India

 

Presentation of MEN 1 syndrome and pituitary tumor at

Bombay Neurological Society, 2016

 Presented a Poster on "

High precision conformal fractionated radiotherapy is effective in achieving remission in patients with acromegaly after failed transsphenoidal surgery" at

the European Neuroendocrine Association Meeting 2015, Marseille.
 

Oral Case presentation on Osteoarticular Tuberculosis Immunocompromised status in

Mumbai Rheumatology Group 2013
Professional Affiliations